Return to Table of Contents for Chile
Diary Entries
Edit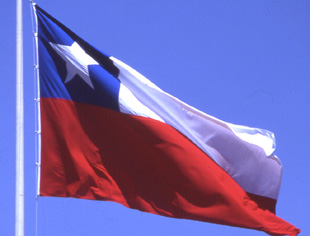 July 15th, 1808
Edit
Dear Diary,
This is my very first entry, I need something to do in my spare time that will keep me away from my master in these times of distress. He is constantly angry at the lower class and ridicules the poor. With King Ferdinand ousted from his rule by the powerful Napoleon Bonaparte, and Joseph Bonaparte in power, my master's life has taken a turn for the better he is now one of the Elite, and with that comes money and power. I guess that is good for me, now he can afford even more servants, which lightens my workload.
-Pablo
September 5th, 1808
Edit
Dear Diary,
Today is a big day for my master and his country, because today they choose their new leader, the government is run by the military, but are loyal to Ferdinand VII and Garcia Carrasco is the Royal Governor of Chile. No matter what happens, whether the country falls or not, I wont really be affected, I will either stay a servant or if the country falls, then I will go free (hopefully).
-Pablo
September 17th, 1808
Edit
Dear Diary,
The people of Chile have been divided into two groups, those who favored the status quo and the divine right of Ferdinand VII (whatever that is), and those who wanted Charlotte Joaquina as queen. I hear the two groups are called the absolutists and the carlotists. Whichever side ends up getting their way, i hope it goes in favor of my master, it always ends badly for me when my master is furious, when he is happy, that means less work which is always better.
-Pablo
September 25th, 1809
Edit
Dear Diary,
I have not had the time to write in a long time, but something preposterous has happened, and brings shame to Chile. Thinking back on what I just overheard, I still can't believe it. Governor Carrasco has been involved in a huge scandal that has caused riots all over. He was involved in a criminal act, the robbery of a British ship that was attempting to smuggle fine cloth into Chile. Carrasco was involved, because he provided a squadron of disguised police to provide the manpower needed to kill the sailors on the ship and take the cloth. Master has been extremely angry (not that he is usually happy) and has had many guests over to get more details and information most likely.
-Pablo
July 16th, 1810
Edit
Dear Diary,
Today Carrasco was forced to resign, and Mateo de Toro Zambrano Count of la Conquista is the new governor. I don't know why the chose him, (he seems like he'll die at any moment.) he is a Criollo and his political commitments aren't certain. He has promised to decide and has arranged an open city hall meeting for September 18th, 1810.
-Pablo
September 18th, 1810
Edit
Dear Diary,
Finally the day has come. It is September 18th, which as I said earlier, is the day that Mateo de Toro Zambrano, our new governor, planned on holding an open city hall meeting. All the workers and I are anxious to know what will happen, even though I am doubtful that if something changes life will change for us, as we are at the bottom of the social ladder, and there is barely, if any chance of us living any other life than we are now. Our master knows this, so even though he is going, I doubt he would even bother telling us what happen. However if the master comes back with a smile on his face, we will know that there were some changes made that he supports. The meeting is scheduled for 11 A.M, so I guess I'll have to wait and see!
-Pablo
September 19th, 1810
Edit
Dear Diary,
Yesterday I wrote about the meeting that Governor Zambrano organized, and now it is all anyone can talk about. It is hard for us to get our work done with everyone talking about what they heard from other workers while at the market, and it is hard not to get distracted by all the stories. Even my master is in a good mood, as he has been waiting for someone to take the first steps towards independence, and it looks like yesterdays meeting is the beginning of a transformation in our nation. From what I have heard, I understand that at the meeting the Criollo leaders of Santiago announced that they would take power until there is another king, like Ferdinand back on the throne. A formation of theJunta has been established, as that is what the Juntistas have been pushing the Governor for. They said that they are completely loyal to Ferdinand VII, however they made it clear that they planned on having as much right to rule as did the monarchs in the powerful country of Spain. The meeting formed something that everyone is calling the First Government Junta, and to make it even more official, Count Toro Zombrano has been named president. At the meeting, as a group they first decided to create a militia to protect us and our newly proclaimed freedom, they also opened up all ports to all traders that are allied with Spain. This means that we will be able to taste things nobody has tasted or seen for while Spain has overpowered us, and hopefully with more products coming in, we won't have to work as hard because there won't be as much labor in demand. With this new found government, people like my master, unfortunately not people like me, as I do not have a say, have proclaimed their independence from the country of Spain so that they can hopefully continue to rule on their own.
-Pablo
November 23rd, 1811
Edit
Dear Diary,
Juan Martinez de Rozas was not favored by the people of Chile. There were many discussions between the different political parties about independence, and gained momentum in mid-1811. The famous Jose Miguel Carrera who was in the Peninsular War, was greatly in favor of independence too, and he took power in the end of 1811 after two coups. Things seem to be getting a little bit more violent, but hopefully better with Carrera in power.
-Pablo
October 23rd, 1812
Edit
Dear Diary,
Chile is one step closer towards someday gaining its independence as of today. That is because today a constitution was put into effect in Chile. Our dictator, Jose Miguel Carrera put in effect a constitution that assures the people of Chile that no law or order from outside our territory cannot force it upon us, so our government will be the only ones to regulate laws and the way Chile runs. Also master told us that there is a song he wants us to sing while we work, and he will get people to teach it to us. Apparently it is the first Chilean national anthem, and in the main house are many of Chile's newly established flag, which hang proudly on the walls. Carrera also established a national newspaper, which is exciting for those who are not workers, because most of us cannot read, and the ones that can were the ones that taught themselves. Hopefully the workers that can read will get their hands on the Aurora de Chile and tell the rest of us what it says, so we can be more informed. We should not get in trouble for this because the Aurora de Chile supports the independence movement. Maybe now I will be able to include more details about the revolution when I write these diary entries.
-Pablo
October 7th, 1814
Edit
Dear Diary,
Carrera lost his power, he was disliked by all sides due to his incompetence and in his place Bernardo O'Higgins took control of the pro-independence forces. Although Carrera was not in power, he still had a say and some followers, the Spanish Royalist forces have marched and taken over Chillán, O'Higgins and Carrera had different plans on where to take a stand against them, and the independence forces split which led to loss of Rancuaga. I hope the Royalist Forces don't do much more damage; I'm not worried about Chile, but rather my life.
-Pablo
February 13th, 1817
Edit
Dear Diary,
Yesterday a battle was fought near Santiago, at a valley known as Chacabuco. Jose de San Martin, who was a leader of the Argentine independence movement, led the rebel army with the help of Bernardo O'Higgins, and Rafael Maroto was the leader of the Spanish royalists. My master is big supporter of San Martin, and the patriots because he has been making the effort to attempt to drive the Spanish royalists out of South America. Jose de San Martin's army is known as the Army of the Andes, and the story of their bravery still has not gotten old among the workers. They say that they risked their lives to cross the Andes Mountains, and by the end of the crossing, almost half of the men and horses had died. The two armies finally met two days ago and fought until nightfall yesterday, fighting long and hard until the patriots finally prevailed. After the victory, supporters such as my master and many others decided to show how thankful they were by electing him governor, however he turned it down. Instead he turned it down and persuaded Bernardo O'Higgins to take the position. I do not know why he would turn down an offer so grand, I know that I would take a position like that without even thinking about it. However I would probably take any chance to obtain any kind of power and freedom, as I do not have any. The rebels showed the royalists what they had in them, and I'm thankful for it is a big step towards independence for Chile, which means there are many more happy days for my master, which will make my days also more delightful. Good job patriots!
-Pablo
December 22nd, 1824
Edit
Dear Diary,
Over the past seven years, I have been caught up in work and overwhelmed with the confusion involved with Chile attempting to gain independence. Even though it doesn't concern me, I'm indirectly involved through my master. San Martin had many chances to secure the independence of Chile, but it was Simon Bolivar who did it for the people of Chile, after the Battle of Ayacucho on December 9th, 1824 the Royalist army has been defeated for good. Chile is free at last! I guess my master has rubbed off on me, because I am happy all of the battles, and confusion is finally over.
-Pablo
Community content is available under
CC-BY-SA
unless otherwise noted.